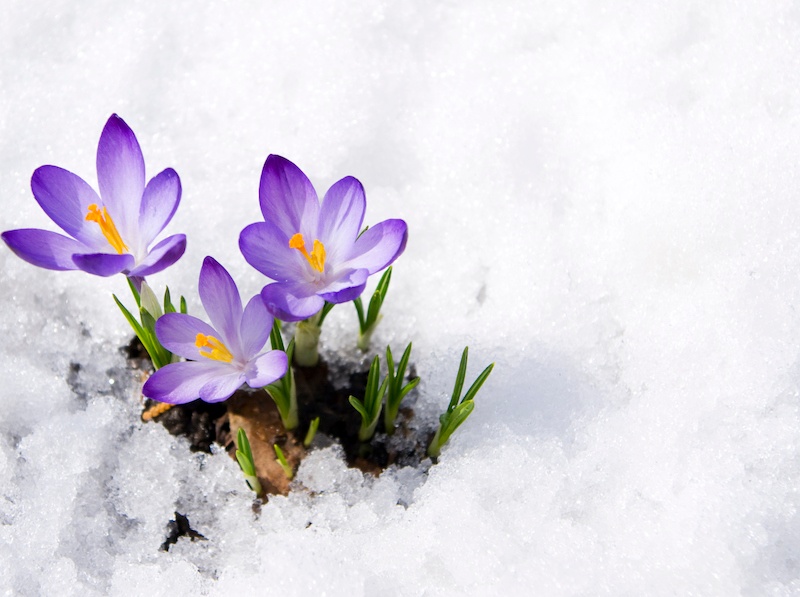 Are Your Plants Shivering In Chicago? Melting In Miami? You Need To Get In The Zone!

Like people, plants thrive when they are in a climate that suits them. Delicate orchids simply require a different growing environment than hearty holly bushes. So before a single seed is planted, you must be aware of which "hardiness zone" you live in.

The United States is sectioned into 13 separate zones, sliced horizontally from north (Alaska is Zone #1) to south (Puerto Rico is #13). The United States Department of Agriculture determines the zones, using the average minimum winter temperature as a guide. Zones change every 10°F; the lower the zone number, the colder the winters.

It was 1960 when the first zones were published, and they're updated periodically. The latest version of the zone map was released in 2012, based on the last 30 years of weather data.
Tag – You're It
It's safe to assume that your local garden center will keep their offerings to plants that will work in your hardiness zone. But the more educated you are, the greener your thumb will be. So always check the plant tag, which will indicate the best zone for growing it, as well as watering and light preferences.
But what happens if you're in love with a plant that doesn't love the zone you're in?
You'll be happy to know that other factors can help put the hardiness zones into a clearer context. Factors like elevation, precipitation and wind can affect a plant's success. So can "microclimates" which are small areas that are exceptions to the rule. If, for example, your garden is on the north side of a mountain in Zone 5, your conditions will be decidedly different than those in the sunny south side of a valley, also in Zone 5.
Find Your Comfort Zone
Gardeners are known for testing limits, so (within reason) go ahead and give in to the plants you're wishing for, with a little zone-pushing TLC. In the fall, spread mulch 2 to 3 inches thick for a layer of insulation. You can also "get around" zone restrictions by digging up plants like geraniums and fuchsias, and giving them a winter home in a sunny corner of your home.


Stop asking yourself "what hardiness zone am I in?" and find out in by clicking on the button below!