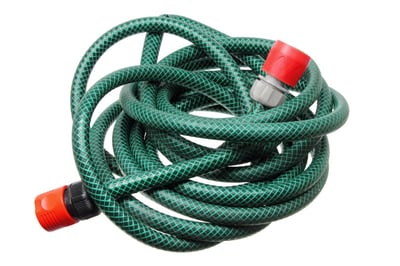 If you are planning a family camping trip, you should consider purchasing a hose certified for potable water. Typically they are white or blue and range from 10 feet to 50 feet in length. These hoses can even be used for yard work or backyard play at home so you and your kids don't need to go inside to stay hydrated. However, it's best to use these hoses for their intended purpose to ensure your water is always sanitary. However, if you don't own an RV, you might be wondering why you need one.

Why are drinking water safe hoses necessary?
Dirty drinking water can contribute to some unfortunate health consequences. Commercial hose manufacturers typically build hoses used for watering plants or washing cars, so they are made without paying any attention the potential for kids to drink out of them. Lead and phthalates could be present in water from non-water safe hoses.

What are some benefits of having a hose you can drink from?
There are numerous applications for a drinking water safe hose:

Filling your RV with water for long camping trips.
Watering your garden to produce clean and natural vegetables you can later eat.
Not worrying about your kids, or yourself, drinking from the hose outside after a long day in the sun.
Filling a kiddie pool with the cleanest possible water.
Letting your dog drink from the hose while outside playing.
Lawn Care and Gardening
These hoses are particularly well suited for long days in the sun. Besides being able to drink from them, they have patented anti-kink technology preventing water flow problems. When gardening, you want to make sure all of your plants get a uniform amount of water; not too much, not too little. When you get kinks or flow backups in your hose it can take a lot longer for you to finish watering the plants, and some of them might get unevenly watered. This is especially true for watering your lawn and having a twist or kink that prevents water from flowing freely. Some of your lawn will get more water than the rest, making for patches of uneven growth. When buying a new hose, it can't hurt to go with a water safe choice. In fact, it can hurt if you don't choose a water safe hose. Talk to us today to learn more about the intensive safety precautions our hose manufacturers take to ensure our hoses transport safe drinking water.