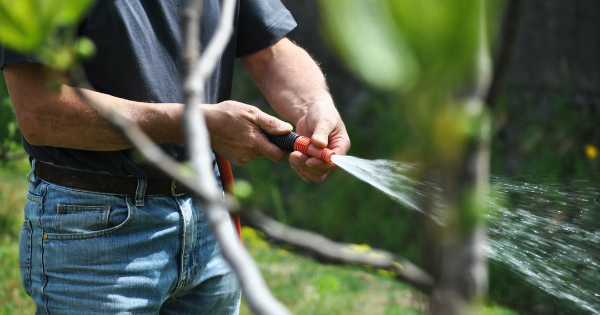 Spring has arrived, which means many homeowners are already trying to make their properties as beautiful as possible. This is, therefore, an ideal time to get to work on securing available landscaping projects in your area.
But whether you've just launched your landscaping business or you've had years of experience in the field, you'll need to invest in the right equipment in order to do the job well. While every landscaper will have their individual preferences for equipment from a water hose to a lawn mower, here's a list that will cover most of the must-haves.
Lawn Care and Heavy Equipment
If your business offers lawn care services, you'll need to have the components that will allow any green space to look its very best. You'll certainly need a commercial lawn mower if you offer maintenance.
Keep in mind that you may need a couple of different models (including a riding mower), depending on the kinds of jobs you take on. You'll also need a trimmer and an edger, which are used to trim grass in smaller areas or ones that require greater detail (like driveways and around mailboxes).
Chain saws, hedge trimmers, and leaf blowers are also necessary investments for a variety of tasks. Cordless models may be useful for many jobs, as they don't require access to an electrical outlet.
Gardening Hand Tools
Aside from the heavy-duty essentials, you'll also need a substantial number of handheld tools for gardening purposes. Shovels, spades, hoes, pruning shears, rakes, weed pullers, diggers, and wheelbarrows are often recommended. You'll also need to provide your own water hose for many jobs.
Commercial garden hoses, which can range from 25 feet to 100 feet in length, won't kink during use and can stand up to extreme temperatures (which ensures they can be stored and then used for many years). Make sure to look for a water hose that has high-quality connectors and that will work for a variety of jobs. You may also want to have a toolbox with some basic carpentry items, like hand saws, hammers, drills, levels, and more.
Safety Gear
You might not consider a water hose or a wheelbarrow to be all that dangerous, but landscaping can come with a number of hazards. Since this labor is highly physical and you'll be working with a number of power tools and heavy equipment, it's important to take safety precautions with any project.
Uniforms may be a good idea, as long sleeves and pants can prevent exposure to poisonous plants or harmful insects. You'll definitely want to add safety gloves and goggles to the list for all employees, as hand and eye protection are essential.
Providing hearing protection is also recommended when working with noisier landscaping equipment. Whether you supply them for workers or mandate that they be used, steel-toed work boots can also prevent injuries.
This may not be a definitive list of every single piece of landscaping equipment you'll need for your business this year. However, this can serve as a great place to start or a helpful reminder of any equipment that needs to be repaired or replaced.
When prepping for your spring and summer landscaping jobs, you can't forget your commercial water hose. For more information on our never kink heavy duty hoses, please contact us today.