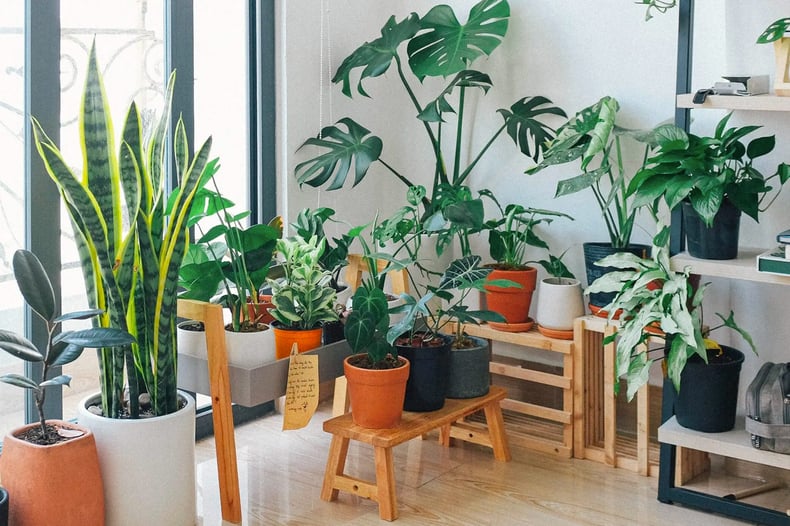 Home gardening encompasses many potential types of plant growth for a variety of reasons. You might grow plants to make your yard and home more beautiful and add to its curb appeal. You might want to grow plants that are especially fragrant, very beautiful, or to help put food on the table. It helps greatly to start growing them indoors about a month before outdoor weather conditions support gardening and frost dangers are done.
Home gardening can be a very affordable and very rewarding experience. It just takes a few commonly used tools, like a shovel, rake, and smaller handheld versions of them. A length of flexible garden hose can deliver water where and when various plants need it. And some packets of seeds or seedlings will help to get you started.
Evergreens and Climbing Vines Enhance Privacy
Evergreens provide you with year-round color and privacy for your home and yard. Various pine trees are affordable and go into the ground quickly and easily. You also could try planting some shrubs or one or more decorative shade trees that can change with the seasons. Climbing vines do a great job of converting fence lines into decorative barriers separating your property from your neighbors' or the street.
Water delivery is important for any garden. A flexible garden hose could be purchased as short as 25 feet or as long as 100 feet. Coupling extensions enable you to use longer or shorter hoses as needed to make your garden bloom. You also could start plants indoors with a gardening container shortly before the weather supports outdoor planting.
When the outdoor temperature stabilizes and frost threats are gone, outdoor planting becomes ideal. It also helps to plant in the spring so that the plants can get a full dose of direct sunlight for at least six hours per day. When planned and timed properly, you could grow just about anything that your local soil and climate support.
3. Plant Your Perennials
Different plants bloom in different ways. Some stay in the ground, produce new growth, and blossom every spring, summer, and fall. Some live just once and never come back. Others might produce multiple blooms. But a general rule is to plant outdoors when the temperature stays above 65 degrees. From about 65 degrees to about 85 degrees is the optimal temperature for outdoor planting. Don't be afraid to experiment with different types of plants. We never know what will be successful!