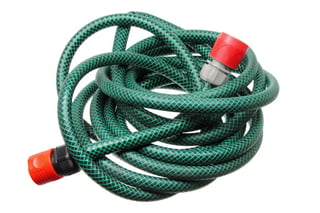 Recreational vehicles (RVs) are just as American as apple pie and baseball. Families across the country enjoy camping trips, long road trips, and just spending time together in these wonderful large vehicles. Though RVs are primarily used for fun adventures with the family, it's important that you still take excellent care of them throughout their life.

Properly cleaning your RV's fresh water tank, for instance, isn't exactly a major selling point at most RV dealerships, but it's an absolute necessity if you're planning on owning one. Rather than causing serious problems and potentially ruining your RV, learn how to properly clean your RV's white fresh water tank prior to taking your next trip.


Why should I clean my water tank and lines?
There are plenty of reasons why your tank should be routinely cleaned. Every time you fill up your tank at camp, you can't be sure of what contaminants came in contact with the RV water hose spigot it was hooked up to (which is why you should use your own). Bacteria can easily travel through the hose and end up contaminating your fresh water tank, causing obvious problems. Additionally, you should never assume the quality of the water itself that is running through your RV marine hose is healthy enough to use.
Keep in mind that if you're using an RV water hose nozzle or a sprinkler to clean the outside, you should try to find an RV water hose with all weather durability and a burst pressure of 350 psi or more.
Should I clean the black waste tank, too?
Yes -- you should clean your waste water tank, but be sure you
never
use the same hose, water lines, or equipment to clean the same two tanks. If your fresh water tank comes into contact with anything used to clean the waste tank, it could be completely ruined and you could have some serious sanitation issues on your hands.
What's the first step for the fresh water tank?
Your first step should be to drain your system including both your water heater and all the lines. As soon as it's empty, close all the valves and you can begin the cleaning process. Use bleach and water to attack all the bacteria and unwanted particles in your system and make sure you're using regular chlorine bleach (not gel variations). Once the tank is on full, open the valves so the bleach and water mixture flows through all the lines including any faucets on the outside as well.
Though cleaning your tanks isn't the best part of owning a nice RV, it is one of the most important parts. As long as you're careful to properly (and thoroughly) clean your tanks, you'll be ready for another fun-filled RV trip.