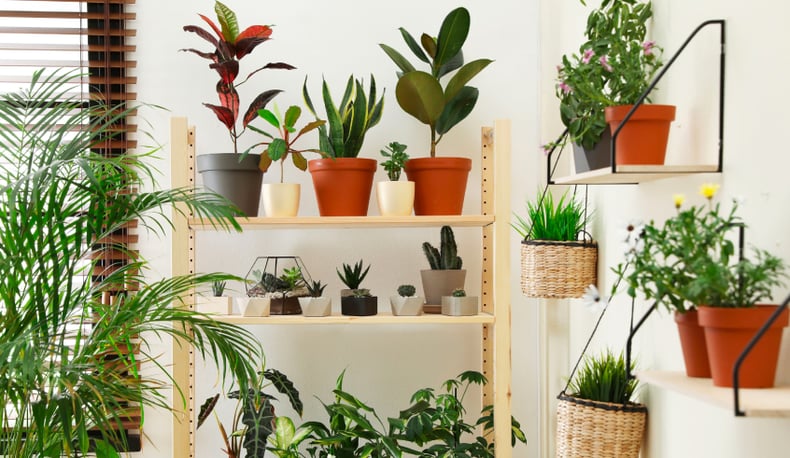 If you're a gardener who loves caring for your plants during the warmer seasons, the idea of setting aside your green thumb for the winter can fill you with dread. However, you aren't alone in your plight. According to Statista, there were 113.5 million people who participated in some form of gardening in the U.S. during the 12 months leading to the spring of 2014. Instead of letting your favorite pastime hibernate this season, why not experiment with these varieties in an indoor garden instead? If you can be flexible with the type of plant you're willing to nurture, you'll discover new ways to grow your gardening joy. Here are a few ways you can grow your garden this winter.
1. Greens

Consider growing leafy greens indoors to enjoy delicious and healthy additions to your menu at the end of your labors. Kale, lettuce, spinach, and arugula are lovely and tasty options. Instead of letting them grow to maturity, harvest them as baby greens when they're still tender. If you sow a new batch of seeds every few weeks, you'll never run out of plentiful ingredients for salads and other nutritious dishes.
2. Sprouts
Sprouts such as alfalfa or mung beans might be your best bet for a simple indoor gardening approach. You'll need a mason jar with a lid with perforated holes, which you can make at home or purchase as a part of a kit. Simply soak your seeds in water inside the jar for a couple of days. If you rinse them regularly and provide them with indirect sunlight, they should germinate in no time.
3. Herbs
Another low-maintenance and delectable crop to consider is a garden of herbs. Lavender, rosemary, oregano, sage, and thyme are popular selections. Gardeners with limited light available can choose mint, which can thrive with only a few hours of sunlight daily. If your space stays warm consistently, basil and dill are perfect picks.

To ensure you're equipped to garden all winter long, you'll need a water hose that's convenient to use and can provide hydration to your plants that are free from toxins and chemicals. Contact a representative at Apex Hose today to find the perfect hose for you and your garden.