As any devoted gardener knows, gardening can take a real toll on the body. Hours spent hunched over flower beds, bending to retrieve tools, or lifting heavy bags of mulch can leave you feeling sore and spent.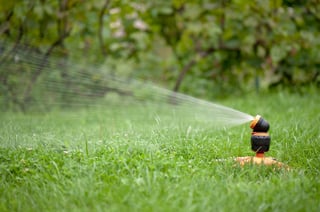 Unfortunately, even a day away from the garden can have devastating consequences for your plants. That is why it is important for gardeners to practice self-care and not push themselves while gardening.
We've put together a handful of tips that will have the devoted gardener feeling better over night!
Tip 1: Avoid Bending and Reaching

Whether you talk to a chiropractor, a physical therapist, or your doctor, they will all have the same advice for you: stop bending at the waist. When you do so, you open yourself up to a number of risk factors: you might lose balance and fall forward, or you can injure yourself from the stain. Instead, bend at the knees and position yourself within reach of any tools you might need.

Tip 2: Use Better Tools

Cheap tools are not set up for easy or comfortable use, which can increase the risk of a repetitive stress injury. Long handled tools that let you stay more upright are better for the body. Consider a flexible heavy duty garden hose that is long enough to reach into your garden. Hoses typically range between 25 and 100 feet long; by opting for a longer one you can avoid straining for extra reach.

Tip 3: Make Your Plants More Accessible

Instead of having to bend down to the ground to work in your garden, you can use a raised garden that will allow you to access your plants without the strain of constant bending and kneeling. Or consider potted plants. They come in a wide variety of sizes so you can still plant many of the flowers you've always loved.
While gardening is often one of the best ways for a person to unwind, it is still a physically demanding task and can leave the devoted gardener experiencing a great deal of soreness. Hopefully, this guide will better allow you to garden without the aches and pains.
Teknor Apex is dedicated to providing the very best in commercial and home gardening hoses. If you would like to learn more, visit our website today.