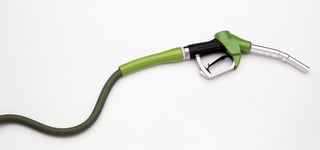 Choosing a garden hose might seem like an easy task, but there's more that goes into hose selection than you might think, especially if you're in the market for a specialty commercial water hose. If you've never thought about purchasing a commercial water hose for your home or business, here are a few different types to consider, as well as a few of the benefits they offer.
Camper/RV Hoses
The biggest advantage of these hoses is their non-toxic core. This makes them completely safe to drink from and even to bathe with. These hoses are certified for potable water, making them ideal for going out of town on a camping trip, or even out on a boating adventure. These commercial water hoses can typically be identified by their white or blue coloration and usually come in lengths anywhere from 10 to 50 feet. So next time you plan a family RV vacation, don't forget to pick up one of these hoses!
Flat Hoses
Flat hoses are ideal for those heavy duty gardeners who are a little bit tight on space. As the name suggests, these hoses lie flat until water passes through them. In addition to being excellent for storage, some of these hoses are even self-draining. But if your flat hose isn't self-draining, it's important to have a hose storage system that squeezes any excess water out of the hose. Any city gardeners or landscapers would definitely benefit from this kind of hose.
Soaker Hoses
Soaker hoses, as you might have guessed, are used to soak large areas. Equipped with thousands of tiny holes spanning the entire length of the hose, this tool is excellent for watering large gardens and flowerbeds. But you don't have to worry about the water stream harming your plants. In addition to being able to soak large areas, the holes are designed in a way that provides a gentle soak.
Sprinkler Hoses
Sprinkler hoses and soaker hoses actually have quite a bit in common. Namely, the thousands of tiny perforations running their lengths. But unlike the soaker hose, the holes in a sprinkler hose are designed to spray an even finer mist over vast areas. These hoses, rather than being ideal for single flowerbeds, are better for general lawn watering purposes.
Whether you're a landscaper or you just like flexing your green thumb, make sure you choose the right hose for the job.