If you are passionate about the outdoors, you might be considering starting your own lawn care business. Whether you mean to make it a full-time career or simply a side hustle, working as a lawn care professional is a great way to stay active and outdoors -- and get paid to do it.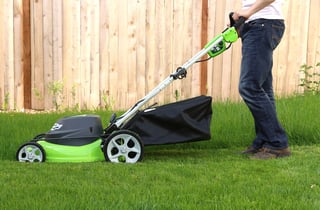 But before you can begin posting flyers and canvassing for promising leads, you will need to have the basic tools of the trade. In this post, we will lay out the very basics of what you need to get your business started.


Lawn Mower
The type of lawn mower you need will depend largely on the scale of your business and your focus. Someone working in an urban area with only small plots of grass and large gardens might be able to get by with a push mower. If you are responsible for acres, however, a riding lawnmower becomes a necessity. And if you plan on working both kinds of lawns, then you will likely need both types of mowers.
Commercial Garden Hose
In order for a provide the lawns you tend with the optimal amount of water, you will need around an inch per session. You will need to have a water hose for a lawn, plain and simple. Once again, the professional demands dictate the type of hose you will need. If you handle smaller areas, a commercial garden hose will easily get the job done, but for larger projects you might need an industrial water hose.
Spreaders
Spreading fertilizer is a valuable service that you would do well to offer, especially when you consider how affordable a spreader is. These will allow you to disperse fertilizer efficiently and with a minimal time commitment. This service can set you apart from the competition.
Sprayers
Weeds growing in the cracks in walkways and driveways are problematic for any home owner or landlord. Finding the right tool to help you tackle these problems gives you another avenue to assist your clients with their lawn care needs.
Trimmers
A good trimmer can allow you to get those difficult to mow places, giving the yard a polished look. That means that you can ensure the very best looking lawn possible to your clients. And keeping them happy is essential to keeping you employed.
The right tools can give you the edge when entering into a new market. If you are looking into starting a lawn care business, these five items will help you perform you job with ease and help you stand out against the competition.